So there you are, working from home but you can't help noticing notification alerts popping up on your desktop and the Windows 10 Action Center. Should you open them or focus on the work that you need to get done?
The good news is that your Windows 10 device boasts a feature that can help you concentrate on work, rather than being distracted by random WhatsApp forwards, Slack messages, notifications, and promotional alerts.
This Windows 10 feature is called 'Focus Assist', which is designed to help prioritize and manage your notification settings so that you are not distracted and can focus on the task at hand.
How to enable and use Focus Assist
Getting started with Focus Assist is very easy.
Simply open the Windows 10 Start Menu and search for 'Focus assist settings' and open the search result when it appears.
Using the Focus assist settings page you can enable the feature and configure it as needed for your specific work environment and needs.
The first thing you will see are three options - Off, Priority only, and Alarms only.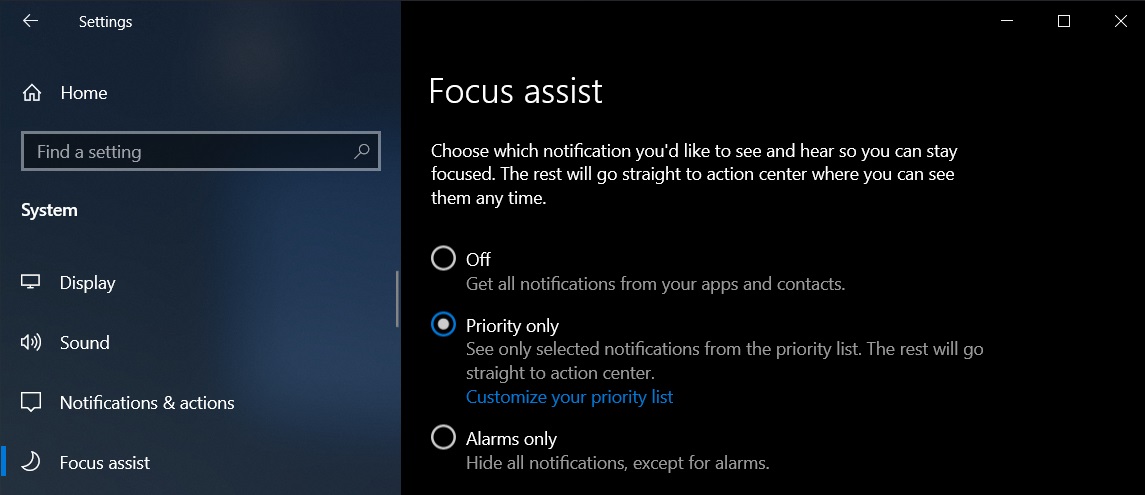 Selecting the 'Off' setting will turn Focus Assist off and you will be shown all notifications as they are sent by your applications.
The 'Priority Only' feature allows you to declutter your notifications feed by selecting the specific alerts, apps, and contacts that you wish to immediately see notifications from.
In simple terms, you can choose what apps you want to see notifications from and hide apps that disturb you the most.
After selecting 'Priority only', you should click the Customize your priority list option to choose what kind of notifications you want to receive. You can also prioritize apps and block the ones you don't receive notification from.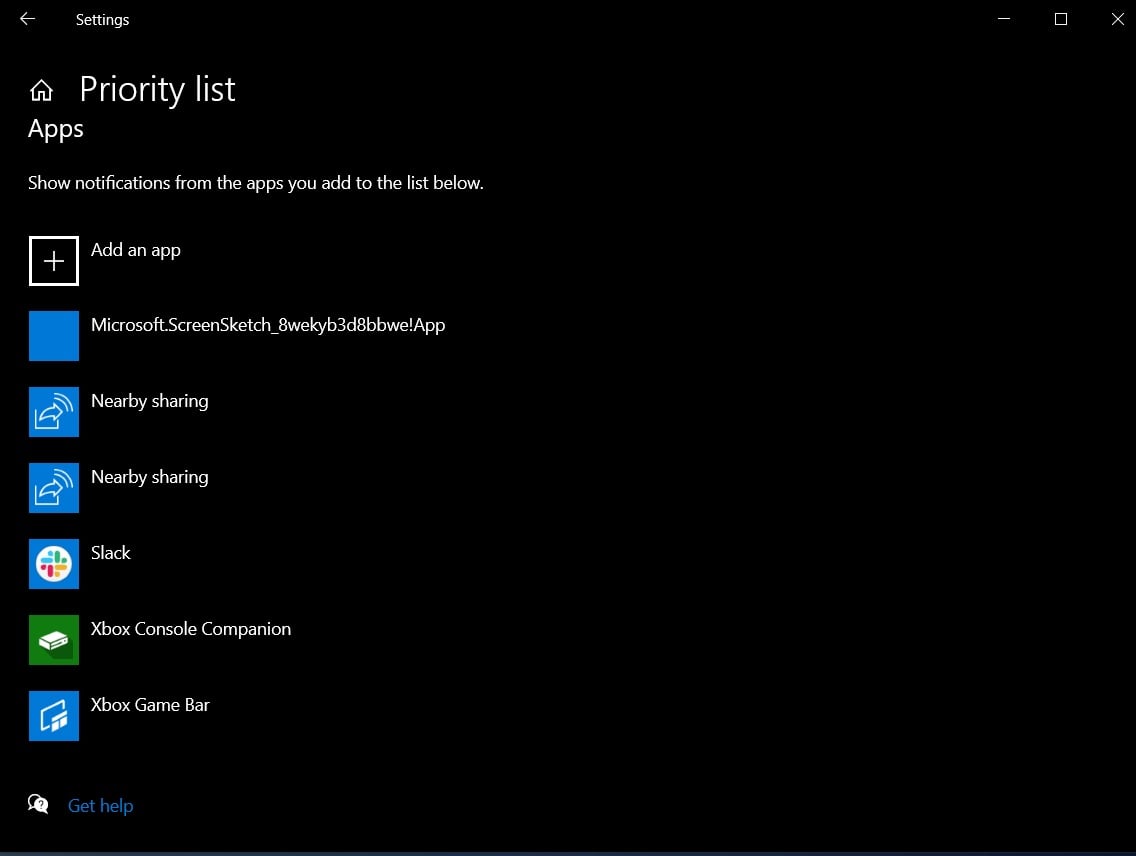 The last Focus Assist option is 'Alarms only' and this turns off all notifications except alarms that you have scheduled in Calendar or the bundled Windows 10 Alarms and Clocks app.
Automatic rules make using Focus Assist easier
You can further customize the Focus Assist experience with 'Automatic Rules' to determine when notifications will appear.
For example, you can choose what times of day you don't want to see notifications. This is helpful while working at home as you can specify a time range that you will be working and Windows 10 will block notifications during that time.
Focus Assist can also be used to disable notifications while you're gaming or when you are not doing work (home).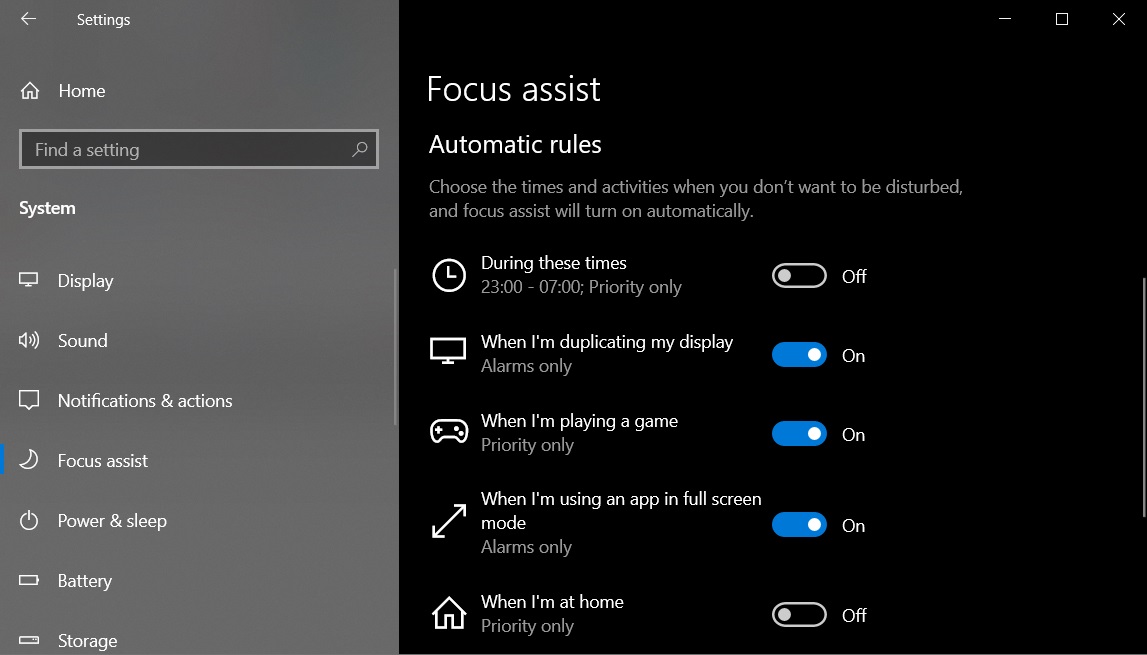 As always, you can turn Focus Assist off by simply selecting the 'Off' option. Once disabled, this will permit all notifications on your computer.
Using the Focus Assist Quick Action
To make it easier to quickly launch and disable the Focus Assist feature, you can use a Quick Action in the Windows 10 Action Center. When you click on the Action Center button (

), you will be shown numerous buttons at the bottom of the screen.One of these buttons is labeled 'Focus assist' and can be clicked on numerous times to enable the 'Priority only' or 'Alarm only' features or simply turn Focus Assist off.

Using the Focus Assist Quick Action
Focus assist is a great feature that allows you to focus on the task at hand rather than being distracted by alerts being sent by your apps or Windows.

If you are working from home, you should give it a try and see if it helps you get your work done quicker and more efficiently.